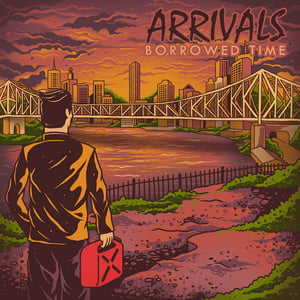 $

3.00 - On Sale
The debut full length album 'Borrowed Time' from Brisbane pop-punk band 'Arrivals' available Wednesday 15th October 2014.
1. Brainfreeze
2. Driftwood
3. Daydreaming
4. For Beers
5. Blood Moon
6. Straight Up Hangs
7. Seekers
8. It's all about you
9. Made It Back
10. Borrowed Time
All songs were recorded, produced, mixed, and mastered by Nicholas Wilkinson in his studio on the Gold Coast.
wilkinson.productions@live.com
Guest vocals on "Blood Moon" performed by Nicholas Wilkinson.
Artwork created and designed by Erga Daviandy.
www.facebook.com/EPLUSN
Comes with stickers and a free download card for our latest EP "Memories".